Zlecenia J - 0608/20 Puzzle 1000 el. - akcja ukladamy dla was (pomoc medykom), akcja specjalna
Notify me when product will be available:
Puzzle #układamydlaWas to specjalny produkt, który Trefl wspólnie z Wielką Orkiestrą Świątecznej Pomocy dedykuje pracownikom służby zdrowia - Bohaterom walczącym z wirusem COVID-19. Cały przychód ze sprzedaży tego wzoru puzzli zostanie przekazany przez Trefl SA na Fundusz Interwencyjny Fundacji WOŚP na rzecz walki z koronawirusem.
Puzzle składają się z 1000 elementów, przedstawiają kolaż prac autorskich grafików pracujących w firmie Trefl, symbolizujący walkę z koronawirusem. Po ułożeniu powstanie obrazek o wymiarach 683x480 mm. Produkt został wykonany z wysokiej jakości materiałów, z zastosowaniem specjalnego kalandrowanego papieru odbijającego światło, co ułatwia układanie. Produkt został wyprodukowany w Polsce, a do produkcji zostały użyte materiały ekologiczne.
Shipping orders
in 48h
Fast
delivery
Payments
with PayPal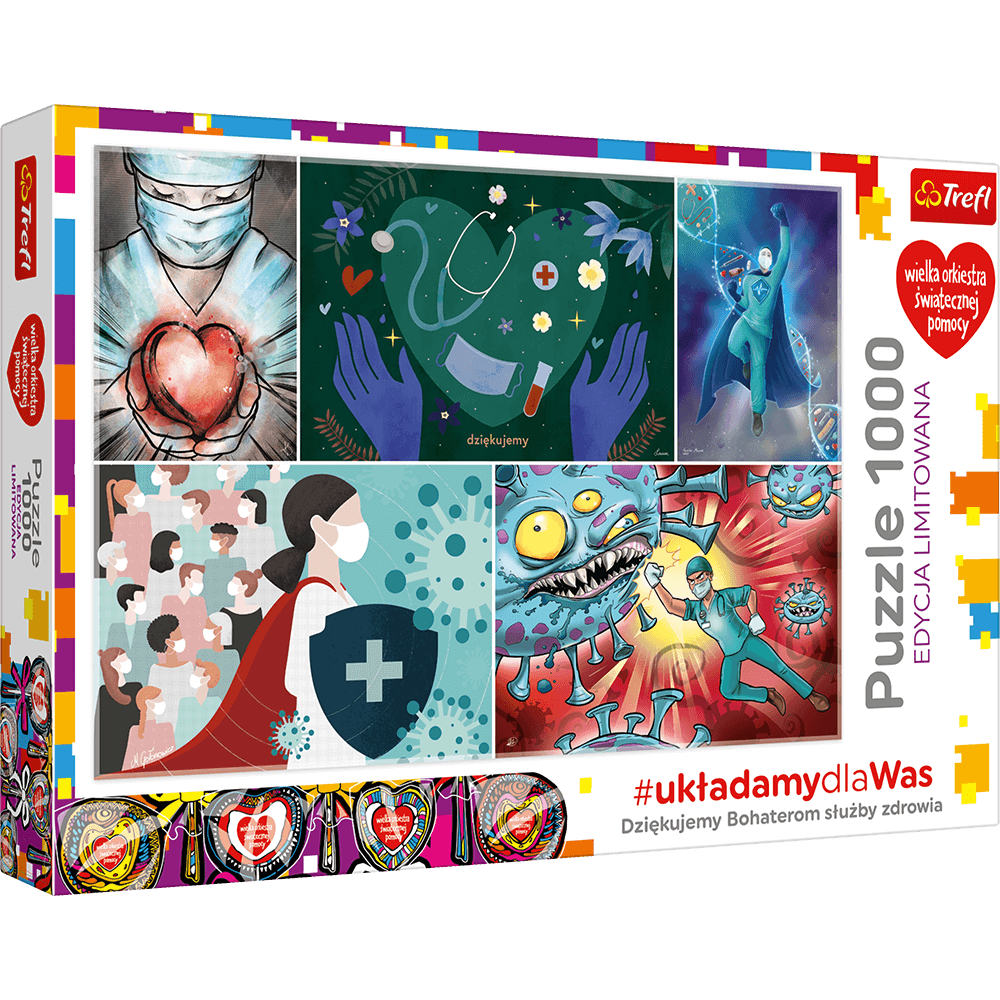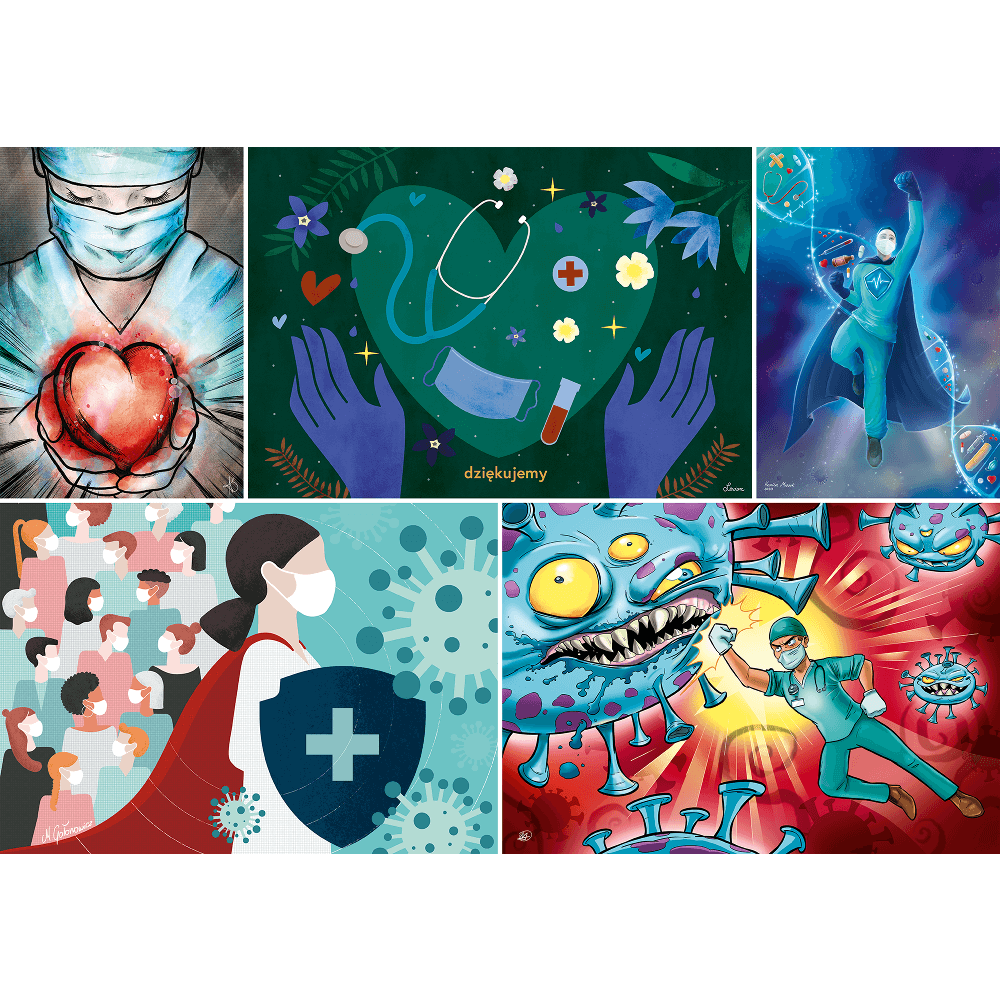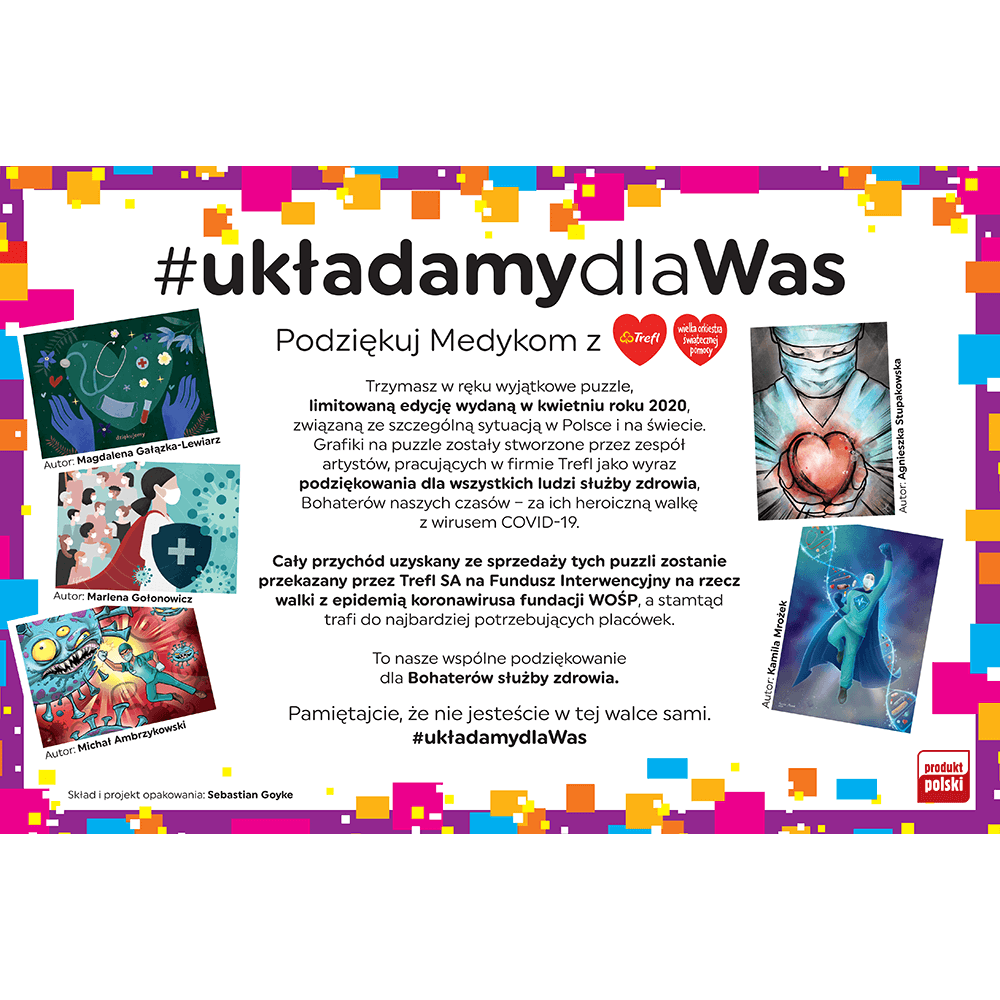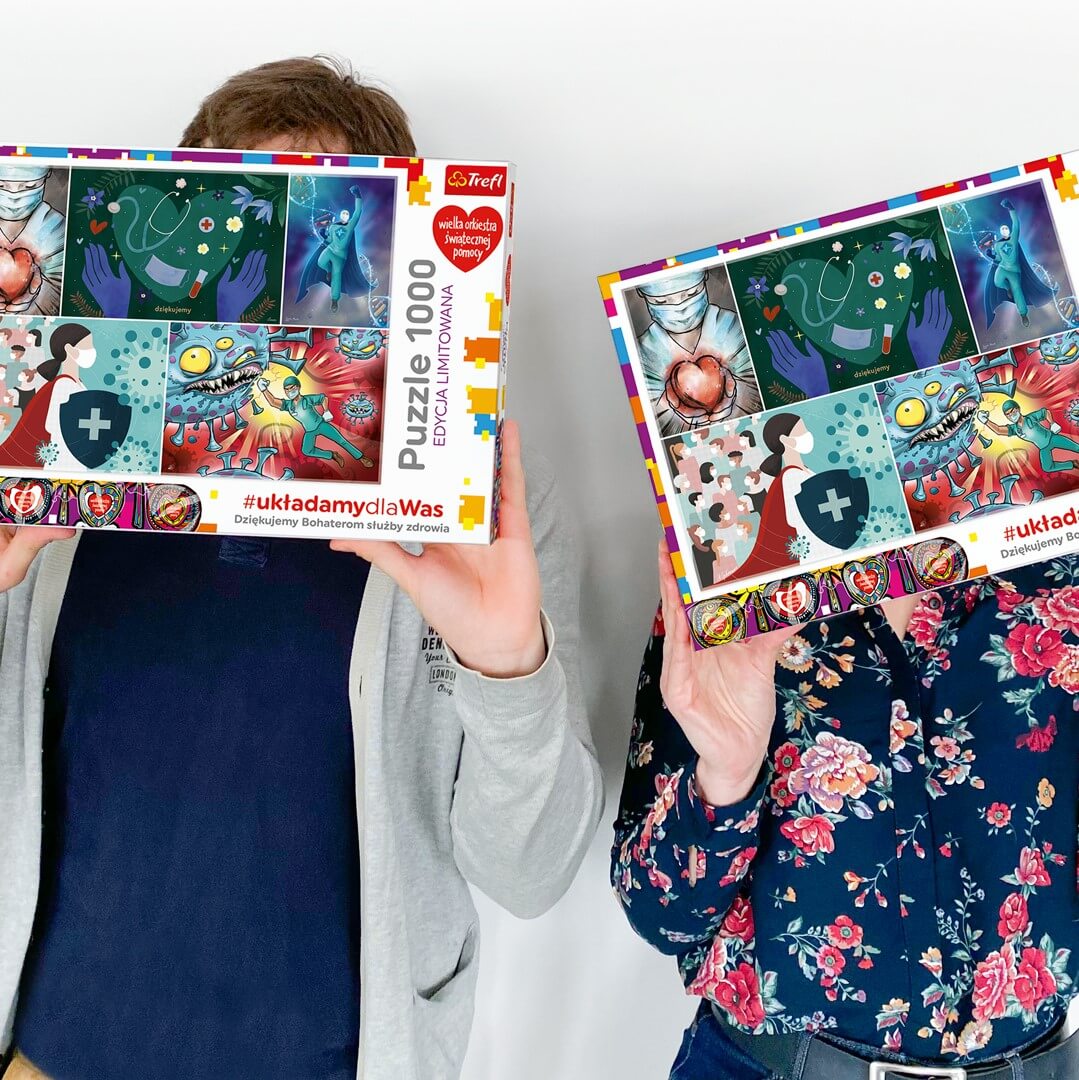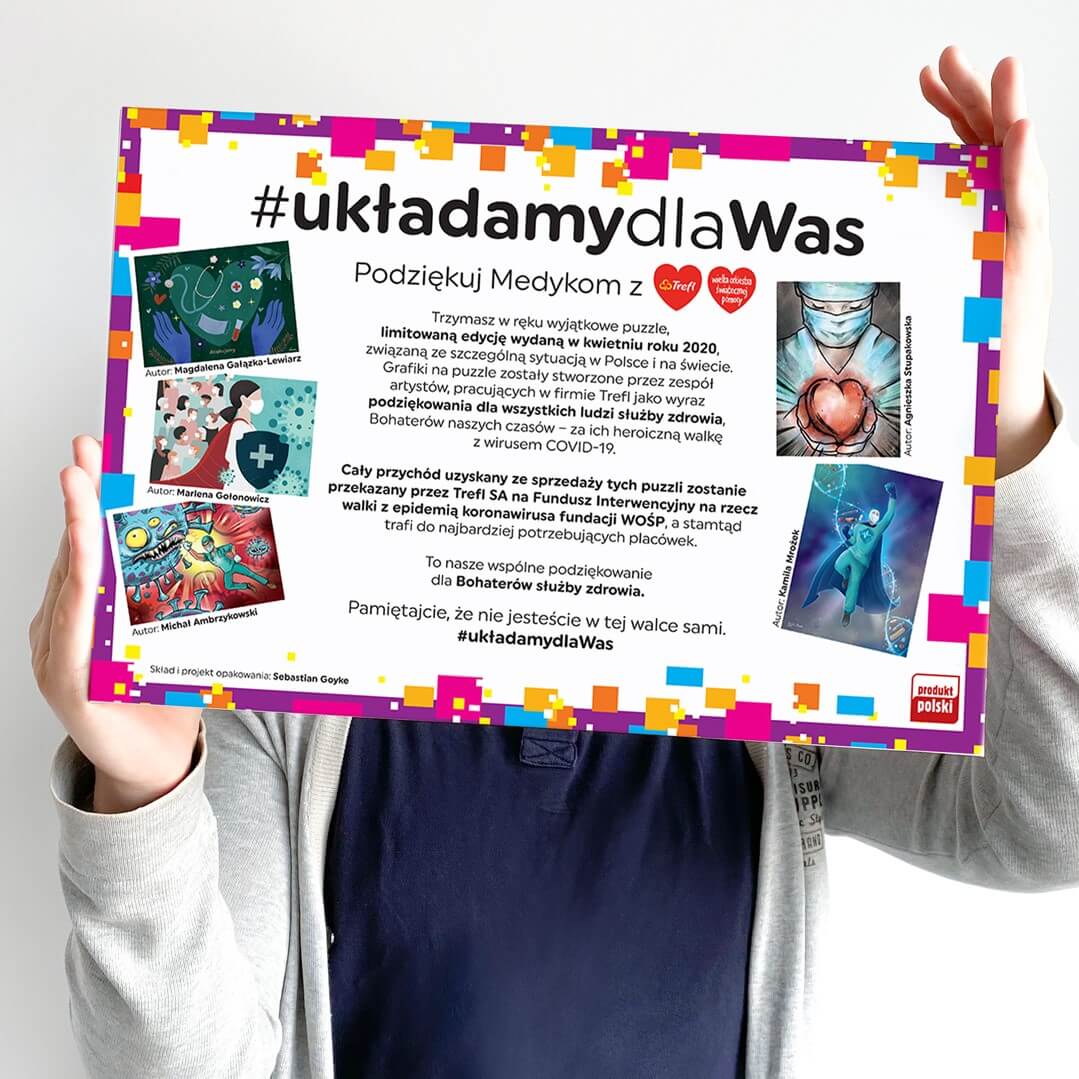 Close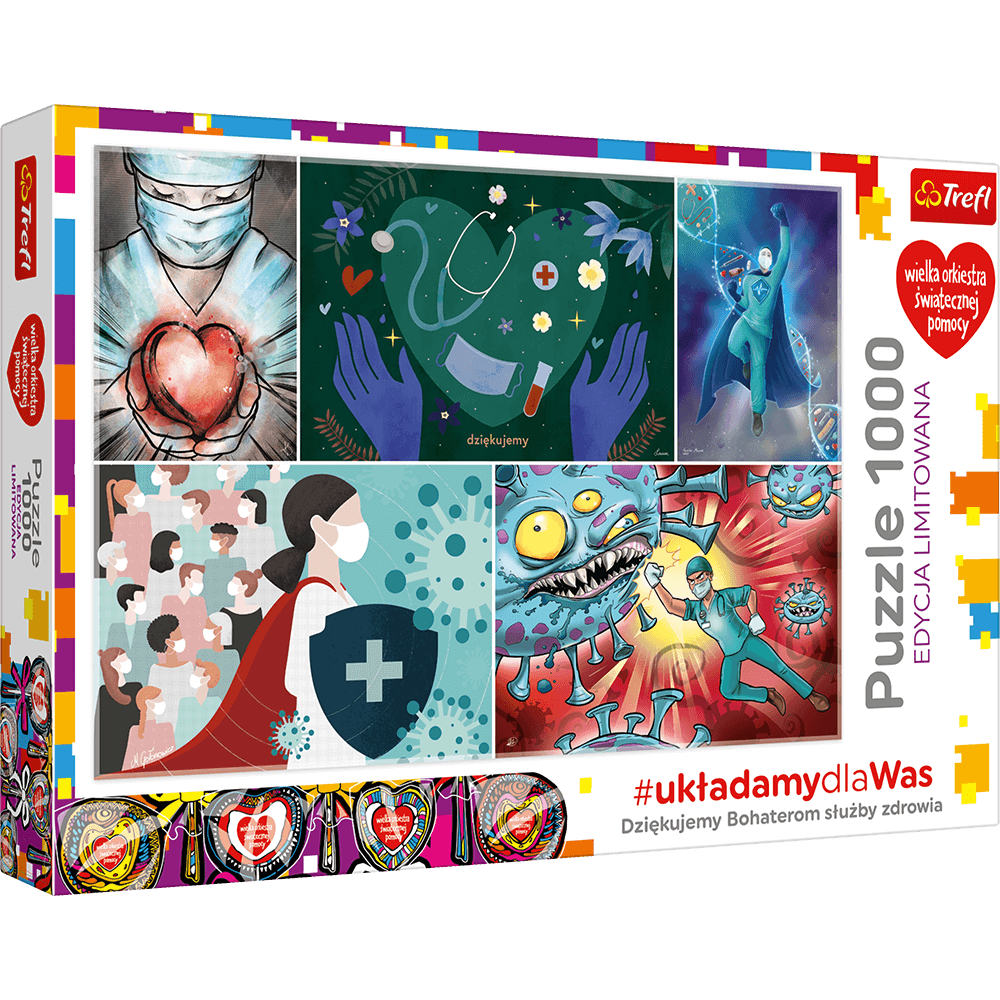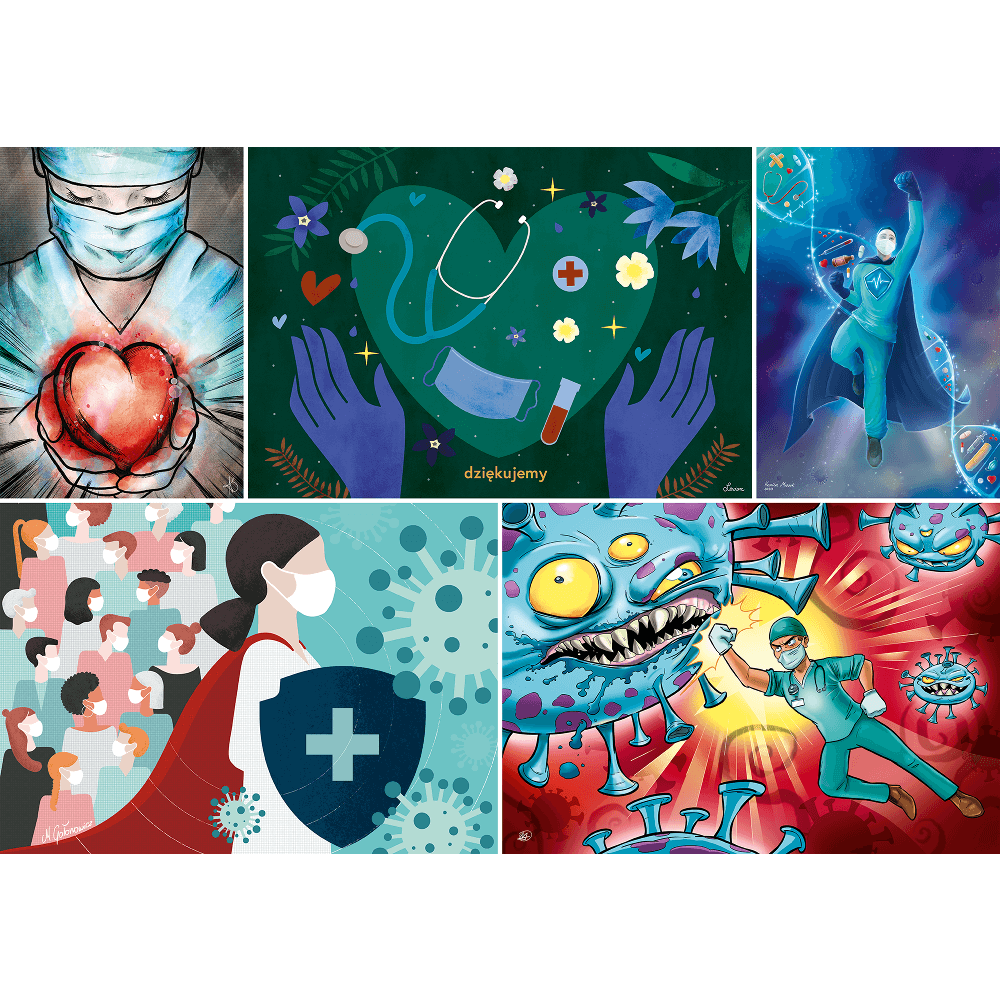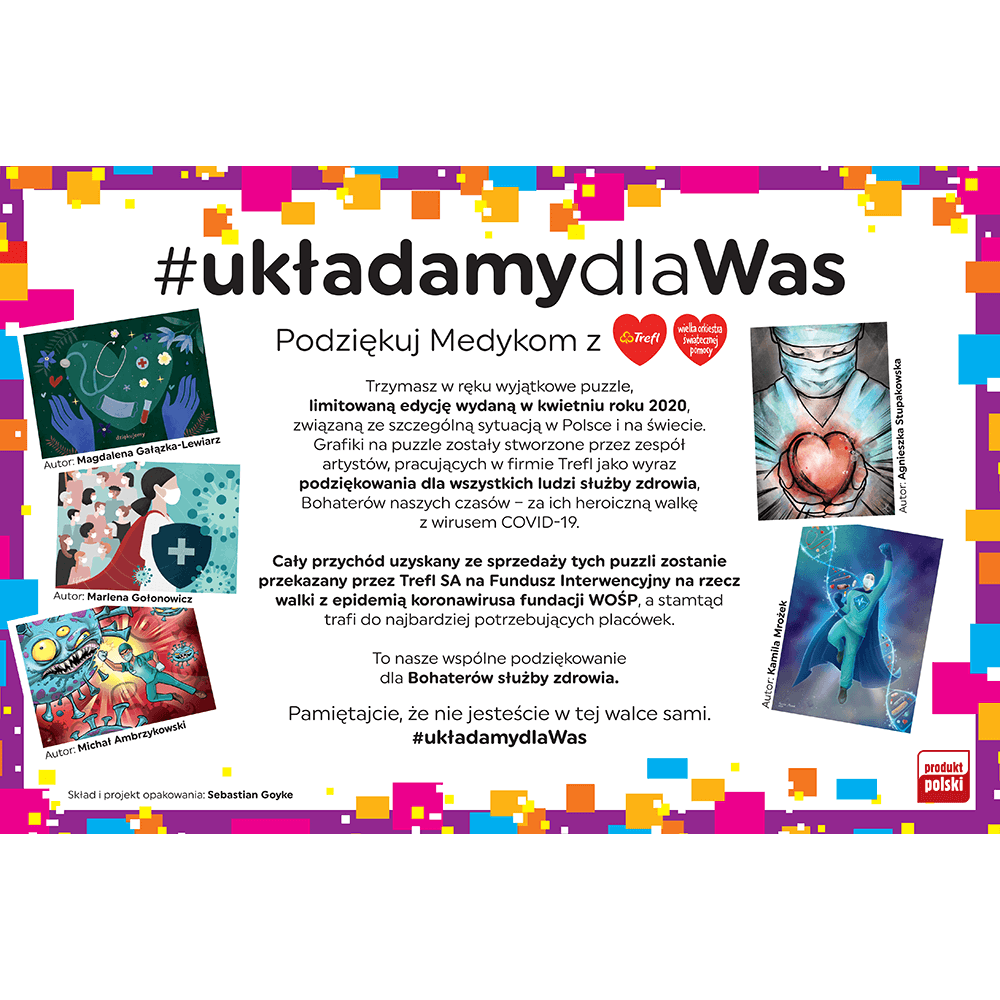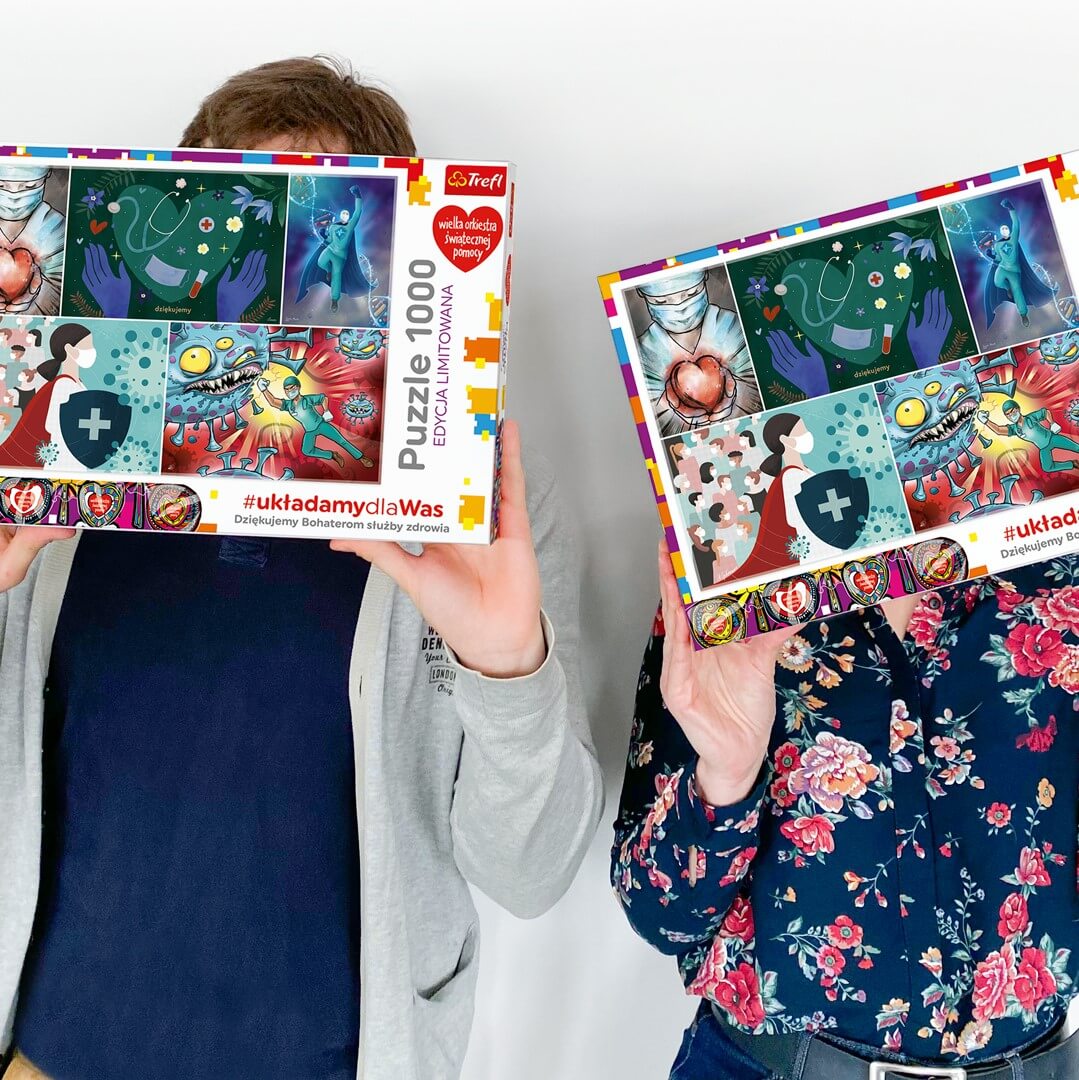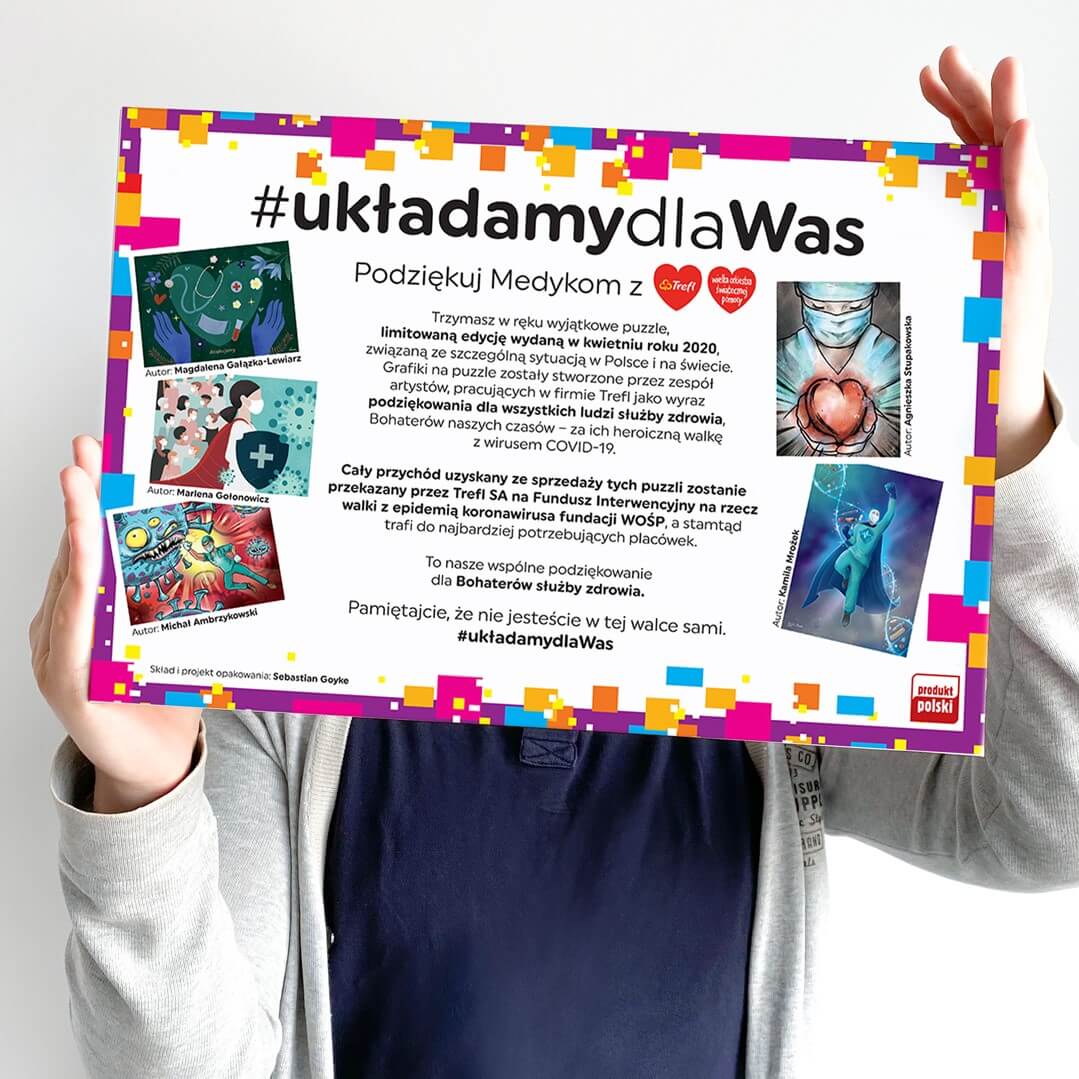 Detailed information
European Article Number: 5900511106145
Product code: 10614
Wymiar opakowania zbiorczego (mm): 4,9
Liczba pudełek w opakowaniu zbiorczym (szt): szt
Waga opakowania zbiorczego (kg): 0.500000
5900511106145